South Australia at War
World War 2 began when Nazi Germany invaded Poland on 3 September 1939.
South Australian Premier Tom Playford lobbied the federal member of munitions and the minister of munitions for government defense contracts.
Adelaide's advanced motor vehicle industry and the facilities of the South Australian Railway Workshops made South Australia an ideal site to manufacture complex munitions equipment.
War production in South Australia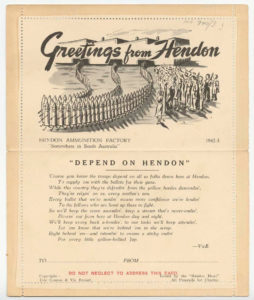 Three major government facilities were built. The Hendon Ammunition Factory — built to manufacture small arms ammunition. Finsbury Munitions Factory — shell casings, cartridge cases, and fuses. The Salisbury Explosives Factory filling components with explosive powder.
Secret underground telecommunication installations like the Doomsday Bunker, the RAAF Remote Semi-Underground Bunker, and The Bomb Shelter were built around the state to aid in communication and to intercept enemy messages.
The Sleeps Hill Railway Tunnels were converted into ammunition bunkers and storage vaults for the states treasures.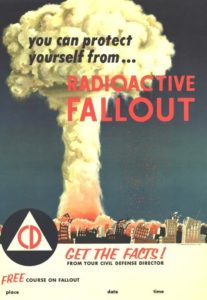 Air Raid Shelters like the Prospect Air Raid Shelter and the Islington Air Raid Shelter were constructed to aid in communication and provide shelter from enemy bombardment.
Home-made bunkers like The Clarice Bunker, The Jackson Bunker, The Family Fallout Shelter and Pharaoh's Tomb were built for individual, family and town protection from attack and radioactive fallout.
Aircraft like The McDonald's West Lakes Party Plane were re-purposed as supply planes.
Fort Largs and Fort Glanville were built to defend the city of Adelaide against attack.
Numerous rural bunkers were built to store ammunition and fuel.
The Birthday Bunker
Since 2015 we've been exploring one such pre-Cold War era bunker. Long abandoned by the Australian Defence Forces, it sits out-of-sight; hidden below-ground, in rural South Australia.
Its new owner turned the bunker into a 'man cave' and recreation room. Complete with a stove, an oven, seating, bunk-beds and large firepit — everything required for an all-night bender.
Walls and ceiling are decorated with West End, Strongbow, and Coca-Cola signage. Artwork of Simpsons characters line the walls wishing family members 'happy birthday' and 'well wishes' on their special day.
We can only imagine the excessive alcohol consumption that has occurred here and the life long memories forged in such an impressive place…