Farewell Tynte Street
This week marked Channel 9's North Adelaide Studio's end. Demolition of the historic studios was finally completed marking the end of an era from where Adelaide television first began.
First On-Air in SA
From the very beginning, Channel 9 Adelaide was determined to be the best. It was the first television station to air in South Australia. In September of 1959, a simple box would change the way South Australian's would see their world. History was being made in our very lounge rooms, before our very eyes…
The premier Thomas Playford officially opened Channel 9 at 7pm on September the 5th 1959. Viewers on that first night flocked to electrical retailers' shop windows just to get a glimpse of our first television broadcast.
Work on the Tynte Street Studios had begun 10 months earlier. A 505 feet transmission tower was slowly rising atop Mount Lofty. Performers were recruited from local radio stations. Kevin Crease from radio station 5DN. Lionel Williams from 5KA.
The license for NWS Nine was bought by the owner of the Adelaide News — one Rupert Murdoch.  From the very first transmission an ambitious line-up of programs were being beamed out of Channel 9's Tynte Street Studios. A new era of entertainment was born.
Variety was the big Winner
Variety television proved to be the big winner. A wave of programs were in full production, from the likes of Channel Niners to Adelaide Tonight.
Adelaide Tonight aired on the 17th of October 1959 when the station was only a month old. Owner Rupert Murdock was in the audience determined to prove his new television station was a success.
The show ran four days a week at 9.30pm and was broadcast live from Studio 1. The presenters on the show became well-known Adelaide personalities. Lionel Williams, Kevin Crease, Ernie Sigley, Roger Cardwell, Hal Turner, Ian Fairweather, Leona Gay, Glenys O'Brien, Pat Morris and Bill Riley became household names.
Kids shows were big too
The Channel Niners was hosted by Denny Snowden – a live afternoon children's program. She had a background in kindergarten teaching and a special talent communicating with children. Bobo-the-clown (played by Hal Turner) would often appear on the show alongside Ian Fairweather and Glenys O'Brien. Bobo became so popular with South Australian audiences he would often be mobbed by large crowds at public appearances.
For the older kids there was The Curiosity Show. For 18 years Professor Rob Morrison and Doctor Deane Hutton peaked kids interest in science by performing simple science experiments on camera. In 1984, The Curiosity Show won the Prix Jeunesse in Munich effectively making the show best in its class in the world.
Humphrey B Bear first appeared on The Channel Niners. His character was such a success they put him on his own half-hour show called Here's Humphrey. The show worked so well and achieved such high acclaim from people and organisations concerned with child education that the show was expanded to one-hour episodes. Humphrey's success grew and grew. It was picked up by the rest of the Nine Network as well as a number of larger independent regional stations throughout Australia. Humphrey went national!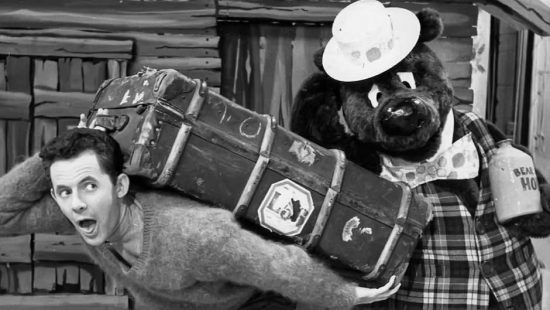 News & Weather
The first news reader for NWS9 was John Doherty. He was beamed into our living-rooms every day from that very first night in September 1959. For the very first time we were able to watch moving pictures of local and national news — it changed peoples lives forever.
Later Kevin Crease became the face of the nightly news. It was Kevin that brought us the big stories like the moon landing and the assassination of JFK.
In April 1987, together with Rob Kelvin, the pair catapulted Channel 9 to ratings success taking Nine News Adelaide to the top of the ratings in the 1990s. They became one of the longest serving news duos in Australia and brought us some of the worlds biggest stories like 9/11, the Bodies-in-the-Barrels Snowtown Murders, and the collapse of the State Bank.
Anne Wills, or "Willsy" as she's affectionately known, had a flair for television. Willsy auditioned for the weather girl position and won. She had such a warm personality and a quick wit it was no wonder she won the hearts of South Australian viewers. She later joined the set of Adelaide Tonight and with Ernie Sigley and captivated audiences for more than 6 years.
The TV Week Logies
The TV Week Logie Awards commenced in 1961 and in that first year Ian Fairweather was nominated for Most Popular Male and Adelaide Tonight, Best Program. Adelaide's Channel 9 dominated the Logie Awards from that time onward. In 1962, Best Female went to Joan Disher and Best Male to Kevin Crease. In 1963, Lionel Williams was voted Best Male and Adelaide Tonight voted Best Program.
The Country and Western Hour won Best Program in both 1964 and 1965. Then Adelaide Tonight won the award every year from 1966 to 1974. Here's Humphrey was awarded a Logie for Best Children's Show in 1970 and 1982.
Earnie Sigley won 10 consecutive Logies from 1964 through to 1974.
Anne Wills collected so many Logies! She won every year from 1968 to 1975. She continued her winning streak in 1981, winning every year bringing her total to some 19 Logies. In 2018 she won the Medal of the Order of Australia for service to broadcasting.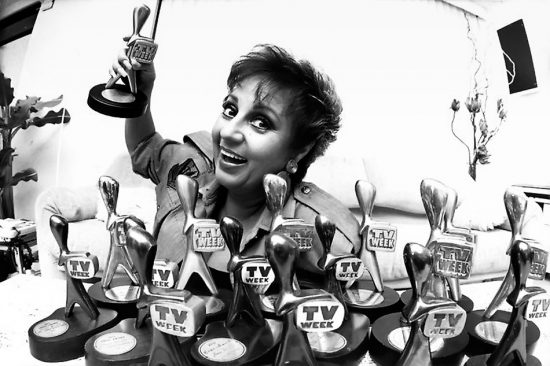 The amount of Logie wins just showed how highly regarded the people were of Adelaide's Channel 9 during the 1960's and 70's.
The Channel 9 North Adelaide Tytne Street Studios will always be fondly remembered by those who worked there…