Beechcraft, an American aircraft manufacturer founded in 1932, made a range of general aviation and military aircraft ranging from light single-engined planes to twin-engined turboprop transports.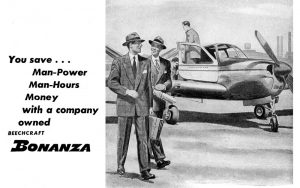 This 'little' plane had the capacity to hold two pilots and five passengers. It could fly up to 30,000 ft and had a maximum speed of 336 km/h.
After being stripped back by its Adelaide owner for restoration, he injured himself and has not been able to return to continue his work.
VH-AZA was originally stored out of the weather in a caretaker's shed, but having need for the space, the plane was moved to the corner of the property where she now sits beneath trees. Having no proper protection from the elements, this little Beechcraft plane sits abandoned and deteriorating, waiting for her owner to return.