It was the early 1940's. Japanese submarines fired torpedoes in Sydney Harbor and its Air Force began its bombing campaign against Darwin. Fearing we were next, State and Local Government built a network of Air Raid Communication Centres across Adelaide to coordinate a local response to air raids by the Japanese.
One of the Air Raid Shelters, located at Prospect, has sat disused for 10 years. For a time it was used by the Scalextric Club, the Prospect Boy Scouts, St John Ambulance Service for training, and at one time, a ham radio operators' centre. Water penetration and neglect have rendered the structure non-functional.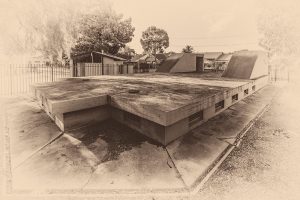 The Shelter is one of only four of its kind left in the Adelaide area, with the remaining three at South Road in Torrensville, Rugless Terrace in Glenelg, and Oxford Terrace in Unley. A similar shelter, the Islington Air Raid Shelter, was not built for communications but for storage of emergency food, blankets and other supplies.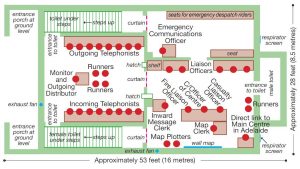 This January, the Prospect Council will vote on whether to demolish the structure or restore it. A local History Group hopes the shelter will be re-used as an interpretive history centre highlighting aspects of the area during World War II. However not having local heritage status, we fear its fate is already sealed. Make your voice heard.