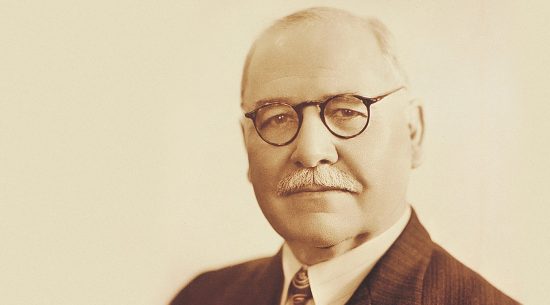 Alfred Gerard married Elise Goodman in Adelaide in 1902 and in 1907, with a loan of £100 from his father-in-law, started a merchandising and contracting business at 204 Rundle Street Adelaide. He called the business Gerard & Goodman.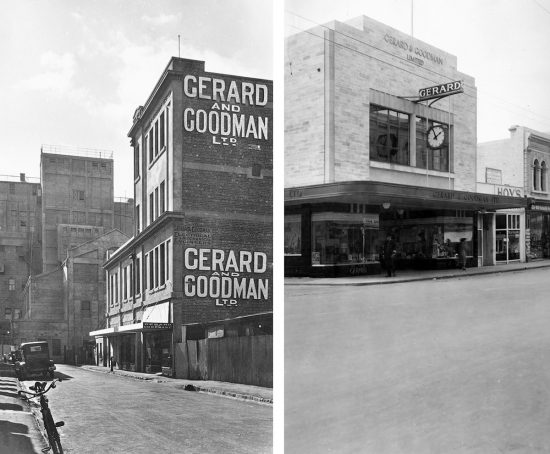 Prior to 1920, all available electrical conduits used in Australia were imported from overseas. The various fittings came in different diameters making it difficult for Australian electricians to join each section. Gerard seized the opportunity and created a fitting that was easier to use and offered it at a lower price than the expensive imports.
Gerard & Goodman began production of the 'clips all' product in 1920 in Rundle Street, Adelaide with just six employees. The demand for the product outstripped supply. Needing to manufacture more of the 'clips all' product and others, Gerard built a multi-building facility at Park Terrace Bowden.
The "Clipsal" name was created from the product's unique ability to "clips all sizes". This was abbreviated to Clipsal – and the iconic South Australian brand was born. The company went on to deliver several other manufacturing breakthroughs, including the first all-Australian switch in 1930 and pioneered the use of thermoplastics in the 1950s. During the Second World War, Clipsal switched to full capacity for the Australian Defence Department, manufacturing aircraft switches, bomb release buttons and morse code keys.
The Gerard and Goodman building was earmarked for heritage protection, however in 2013 Planning Minister John Rau removed it from the list. Along with The Rhino Room, The Howling Owl, Urban Cow Studio, Eckersley's Art & Craft and the Wilson Frome St Car Park, it is to be demolished over the coming months. In its place, a 34-storey hotel and apartment complex and an adjacent 21-storey student accommodation building.
We're unsure how long the Gerard & Goodman building has sat abandoned and unused, but before it's ultimate demise, let us take you through the original building where Clipsal first began:
This content requires HTML5/CSS3, WebGL, or Adobe Flash Player Version 9 or higher.