Location: Metro Adelaide

Phillip Joshua Le Cornu
In 1854, Phillip Joshua Le Cornu migrated from the UK to South Australia. He leased a small shop at 66 O'Connel Street North Adelaide and started a 'cabinet manufactory' business and begun to produce furniture.
At the time, he wouldn't have imagined that it would become one of Adelaide's most iconic businesses.
North Adelaide Factory
In 1908, Phillip Joshua's son Philip Hammond took over management of the business. He was a skilled cabinetmaker like his father.
The factory was expanded in 1924 bringing its number of employees to 30. At this time, Le Cornu started supplying furniture throughout the state.
'Factory-To-You' Sales Success
In 1954, Lance Le Cornu, grandson of Philip Hammond Le Cornu, took over the management of Le Cornu and formed Le Cornu Limited.
Under Lance's direction, Le Cornu began advertising their 'factory to you' sales. It was an instant success. Customers lined up outside the store each morning eagerly waiting for it to open. The public demand was so strong that other manufacturers were invited to sell their goods through the Le Cornu store in order to meet demand!
The Keswick Chrysler Assembly Plant
With business thriving, Le Cornu purchased the 9-acre Chrysler car assembly site on Anzac Highway at Keswick. A huge warehouse / showroom with extensive car parking was built, which was twice the size of the North Adelaide site.
Le Cornu's had now become the largest furniture store in Australia!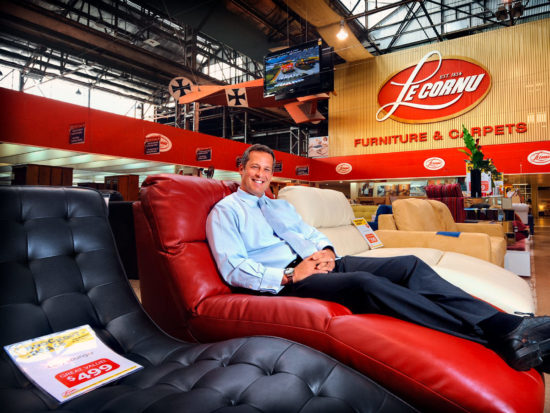 The new Le Cornu store at Keswick was officially opened by Premier Don Dunstan in 1974. It was the world's largest self-service furniture warehouse/showroom and featured a childcare facility, a restaurant and 200 fully-decorated room displays.
Le Cornu's Continued Success
After continued growth from successful TV advertising and newspaper ads, a further 5,000 square metres was added to the Keswick site.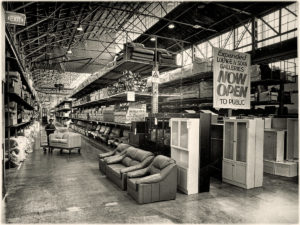 In 1989, Premier John Bannon officially opened the new expansion.
The Le Cornu's store underwent another massive transformation in 2011 reinvigorating the brand with a stylish new look. It is in this state that the site remained until its closure on October 9, 2016.
Abandoned and Demolished
For 2+ years the Le Cornu Keswick site sat abandoned. A few of us eager explorers we able to visit the warehouse and showrooms before its impending demise. The site has now been under demolition for the past month with the site expected to be fully leveled by the end of the week.
Keep up-to-date with what we're exploring in and around Adelaide; and follow us in real time by following our Instagram feed:
awesomeadelaide
or our Facebook feed:
Awesome Adelaide
.
Also, to read more about awesome Adelaide places to explore, take a look at our
Site Map
.